CNN
—

U.S. Customs officers in Texas discovered several pounds of a white substance hidden in a commercial ice cream maker, authorities say — and it wasn't salt or sugar.
Officers working at the Bridge of the Americas cargo facility in El Paso seized 146 pounds of cocaine, according to a company news release. US Customs and Border Protection.
The packages of illegal drugs were found hidden in a large ice cream truck being taken from Mexico to the US, according to the release.
Officers seized the drugs on June 19 when a 1995 Ford F-150 pickup driven by a 43-year-old Mexican man pulled into the port with the car in tow, authorities said Thursday.
An X-ray scan of the truck showed abnormalities and a CBP canine searched the vehicle.
A closer inspection revealed 56 packages of cocaine hidden between the walls of the ice cream maker, the statement said.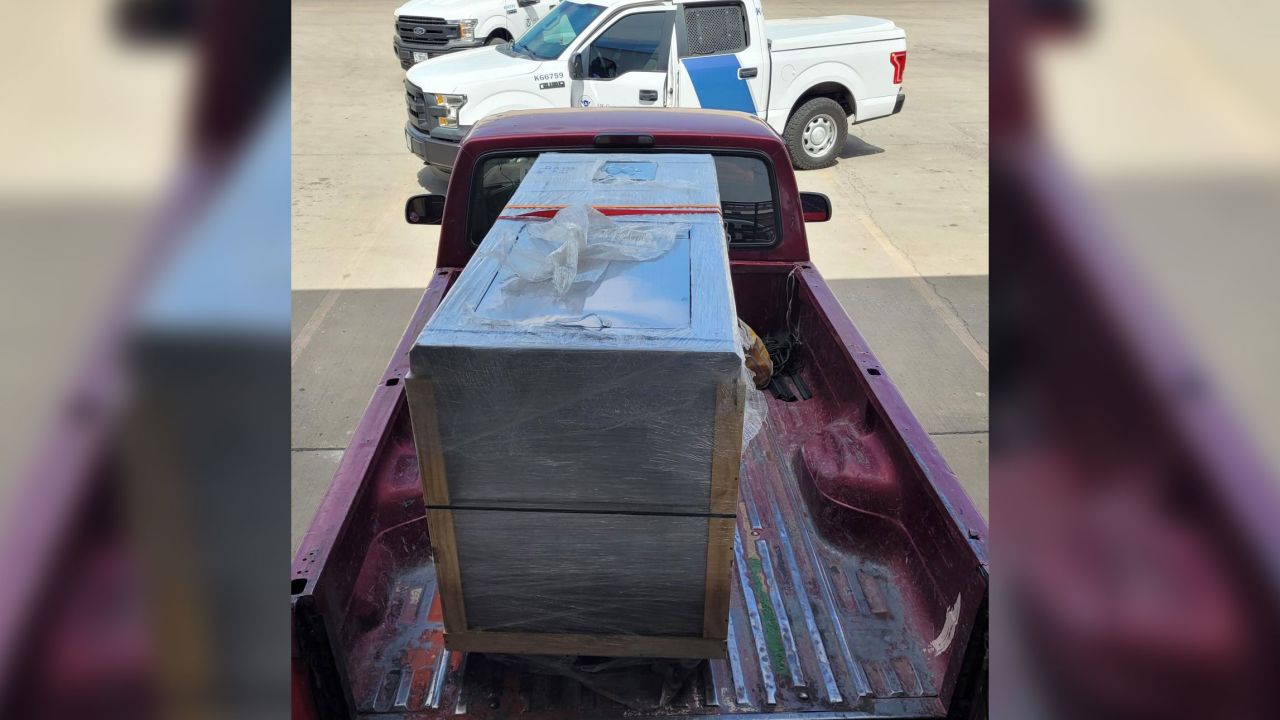 "We estimate the value of this drug seizure at $1.2 million," CBP spokesman Roger Maier told CNN in an email.
CBP officers seized the narcotics and the vehicle. The driver was turned over to the Texas Department of Public Safety, where he faces state charges related to the alleged smuggling attempt.
"The vast majority of commercial shipments processed by CBP officers are low risk, however, seizures like this remind us all that drugs can be hidden almost anywhere and that we must remain constantly vigilant," said CBP Acting Port Director El Paso, Luis Mejia, in press release.
CBP has seized more than 33,000 pounds of cocaine so far in 2023. Last year, officers seized more than 70,200 pounds of the illegal substance, show the data.